The UPAAA-NSW Scholarship Grant
About The Project
The UPAAA-NSW Scholarship Grant  was established to sponsor the education of academically deserving but indigent Filipino students in the University of the Philippines.  The very first grant was given in 1982 to a Mass Communication student.  It was revived during the term of Gilda Balasoto (UPAAA-NSW President, 2006-2008) as the Association's main contribution to the University of the Philippines' Centennial Celebration in 2008.  Recognising the success of this endeavor and the warm response of the members, the Scholarship Grant has become the Association's flagship project.

Terms of the Grant
In accordance with the Association's formal agreement with UP (signed by then UP President Emerlinda Roman), the Scholarship Office of UP in Diliman undertakes the recruitment and selection process. Applicants are assessed based on their academic grades during the previous semesters. In addition to the required academic performance of a weighted average of 2.5 with no grade of 5, the scholar is expected to enrol in at least 15 units per semester and not have been the subject of any disciplinary action.  Most importantly, the scholar must prove that he/she is financially needy (parents' annual gross income must not exceed P200,000).
The Association earmarks an amount between $3,000 and $3,500 per student for the entire duration of the grant. This amount covers school fees, book and transportation allowances, and monthly stipend. The scholarship funds are remitted to and managed by UP until the duration of the grant. The Scholarship Committee, chaired by Dr. Corazon Catibog-Sinha, ensures that the funds are received by the scholars in due time and makes regular contacts with them during and even after the term of the scholarship.
UPAAA-NSW is proud to assist deserving undergraduate students from UP especially those who, because of financial hardships, cannot complete their degree.  For this reason, the Scholarship Project focuses on deserving students who are in the middle of their academic program to ensure they can continue on and eventually graduate. We hope that all our recipients, when their good time comes, will also help others in need.



Our UPAAA-NSW Scholars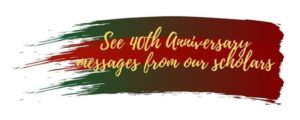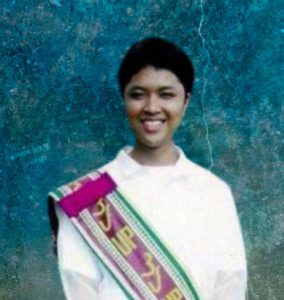 Redd Nuñez
Campus: UP Visayas
Degree: BS Computer Science, 2008
Current Job: Research Associate AWS, Inc., Osaka, Japan

Graduation Message:
"More power and God speed! Thank you very much!"
Message for 35th Anniversary:
"Eight years had passed since I received the news that I will be your scholar, maybe call it luck or good timing, but my life and future changed for the better. When financial burdens are lifted on your shoulders, you see things in a different light, a light that is brighter and reachable. A light that changes the future. As the Japanese would say it, Omedetou Gozaimasu (Congratulations!) on your 35th year!"
Miko Masangkay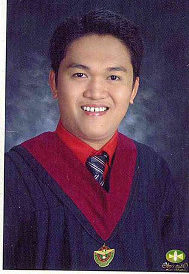 Campus: UP Los Banos
Degree: B.S. Agriculture (Animal Science), 2010
Current Job: Technical Specialist, San Miguel Foods Inc., Calauan, Laguna
Graduation Message:
"Thank you for your confidence in me. If given a chance, I would like to return the favor you've given me in one way or the other."
Mea Joy Avergonzado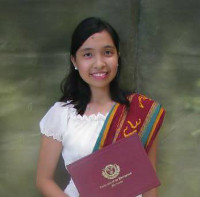 Campus: UP Mindanao
Degree: BS Computer Science, 2012
Current Job: Software Developer, Apollo Technologies, Davao City
Message for 35th Anniversary:
"Congratulations on your 35th anniversary, UPAAA-NSW! I would like to express my sincere gratitude for being one of the recipients of the UPAAA-NSW Australia Scholarship. Your generous support helped me greatly in achieving my goals. I got quality education despite poverty. I have been working with an IT company as a software developer for almost three years now. Being able to provide for my family's needs gives me a sense of fulfillment. All of these would not be possible without the kindness extended to me by the scholarship program. Thank you for the opportunity!"
Bernice Cortes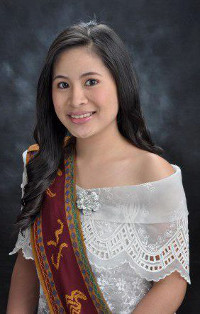 Campus: UP Baguio
Degree: BA Social Sciences (major in Social Anthropology, minor in Psychology), 2012
Current Job: Instructor, Panpacific University of North Philippines, Urdaneta, Pangasinan
Graduation Message:
"I would like extend my deepest and warmest gratitude to each and every one behind this organization especially to Dr. Sinha who keeps in touch with us scholars that made us feel more connected with the group that supports us."
Message for 35th Anniversary:
"I extend my sincerest gratitude to UPAAA-NSW for all the support. Getting to work in a big event management company in Dubai where I can apply what I have been trained for in the university is more than what I asked for. Cheers to your 35th year and more power!"
Manuel "Chase" Castaño III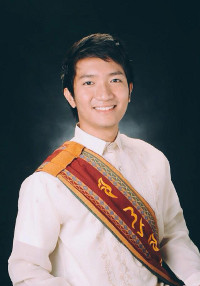 Campus: UP Diliman
Degree: BS Community Development, Cum laude, 2014
Current Job: Science Research Analyst, Philippine Rice Research Institute, Nueva Ecija
Graduation Message:
Read Chase's letter to UPAAA-NSW here
Listen to Chase's interview with SBS Radio Filipino here

Message for 35th Anniversary:
"I join the UPAAA-NSW community in celebration of its rich history, and share an unbounded optimism in its continued impact and relevance in shaping and enriching the lives of the Iskolar ng Bayan. The Association's long tradition of committed public service continues to inspire me. Padayon UPAAA-NSW on your 35th Anniversary!"
John Patrick Dayto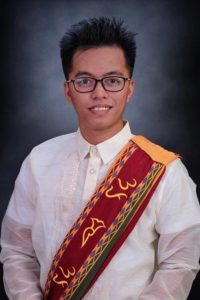 Campus: UP Visayas – Tacloban College
Degree: BS Accountancy, 2016
"Thank you UPAA-NSW for being my beacon of hope after Yolanda. You made me believe that my dreams does not end in that deadly storm. Through you, I was able to continue dreaming and now I'm excited of what's ahead. I will be offering to your generosity my quest of getting the CPA title this October. You continue being a ladder towards dreams to young students like me who dream big and believe that they can achieve it.
After passing the board examination I am considering being an auditor in SGV to gain some experience, work in a private company and when I'm competent enough, I will share my knowledge through teaching and helping students achieve their dreams as well, as a professor in a university".
Kristine Ann Robles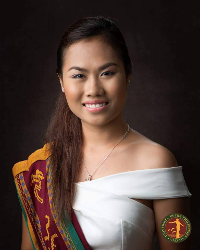 Campus: UP Visayas – Tacloban College
Degree: BA Communication Arts, 2016
Current job: Quality Assurance Analyst, Teletrasform, Inc. Ortigas, Pasig
"The degree I earned is not solely my own but of everyone who extended support for my studies. UPAAA-NSW being one of them, has played a significant role in fulfilling my goal of graduating from the most prestigious university in the country and I express my heartfelt gratitude. Out of all the other students who also face financial difficulties because of the commercialized character of the Philippine education system, I am nonetheless thankful that I became a beneficiary of their scholarship program. Because of the existence of institutions like UPAAA-NSW, the underprivileged are still able to achieve their dreams. UPAAA-NSW is truly a blessing. However, I still hope for the time when financial aid from a third-party is no longer a necessity that the state itself will ensure that everyone regardless of their economic status will be able to enjoy a nationalist, scientific, and mass-oriented education fully serving the Filipino masses. More power to UPAAA-NSW. Thank you UPAAA-NSW."
Gabrielle Katalbas Buena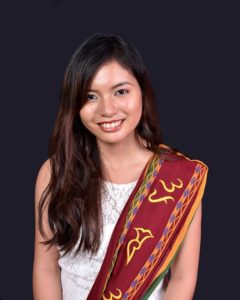 Campus: UP Visayas-Iloilo
Degree: BA Political Science/Psychology, 2018
"My gratitude to UPAAA-NSW for giving me the scholarship grant. This certainly would help me finish my BA Political Science-Psychology at the UPVisayas as my family is financially challenged. After I graduate, I want to enroll in a law school to specialize in criminal law, since it has been my dream to give some sense of justice to the world."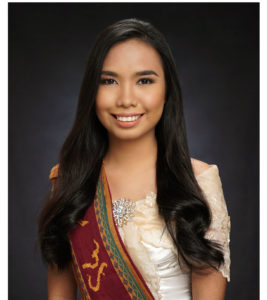 Mikaela Andrea Bonador                                                                  
Campus: UP Diliman
Degree: BS Elementary Education (Communication Arts- English), Magna cum laude, 2019
"The UPAAA-NSW Scholarship was an
answered prayer. Balancing my studies and part-time tutoring jobs during my last few semesters in the University would have been taxing but because of this scholarship, I was able to focus solely on my studies and complete my degree without worry. The Association's help did not end in giving financial
aid; more importantly, I truly felt their encouragement and concern as Dr. Sinha would frequently ask about how I was and express support in my goals and plans.
To everyone in UPAAA-NSW, and to all the donors who make this program possible, I do not even have the words to thank you. You have made a tremendous impact in my life and I will pay it forward by making sure that the ripple effects of your kindness will reach my students and everyone I encounter. Thank you very much!"
Joy Loresco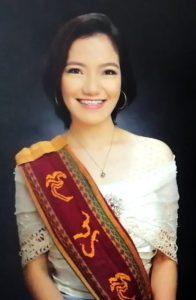 Campus: UP Diliman
Degree: BS Elementary  Education (Special Education), Cum laude, 2020
"I would like to thank everyone from the UPAAA-NSW for all of the support that the association has provided me. The grant provided me with the opportunity of executing my creative teaching ideas which then helped me provide my students a better learning experience and vice versa. I will forever cherish this experience as well as the triumphs that we celebrated along the way. Thank you for reminding me what being an iskolar para sa bayan means through your selfless service to the UP community.
Padayon, UPAAA-NSW!" 
Fundraising
The main fundraiser for this project was the Oblation Cup Golf Tournament, initiated in 2008 under the able chairmanship of Dr. Corazon Alvarez-Francisco (UPAAA-NSW President, 2000-2002) and her husband, Engr. Ferdi Francisco.  Due to the success of the first tournament, the event was held every Easter Monday until 2015.  
Donations are ongoing.  Financial support from friends, benefactors, and members of the Association have been helpful, and we hope that they will continue to pour in because the Scholarship Grant is supporting new and more scholars.  
Should you wish to assist this project, you can donate any amount via:
Cheque payable to UPAAA-NSW Chapter, Inc. to our postal address:  PO Box 270 Penshurst LPO, Penshurst, NSW 2222. 
Pay ID to our ABN: 96 855 472 323 
Bank deposit: Please send an email to info.upaaansw@yahoo.com to request for our bank details.
We greatly appreciate your support for this project.