The University of the Philippines Alumni Association of Australia – New South Wales Chapter gathered together its members, families, friends and other fellow alumni to usher in the Christmas season early with a picnic at Maroubra Beach last 23rd of November 2019.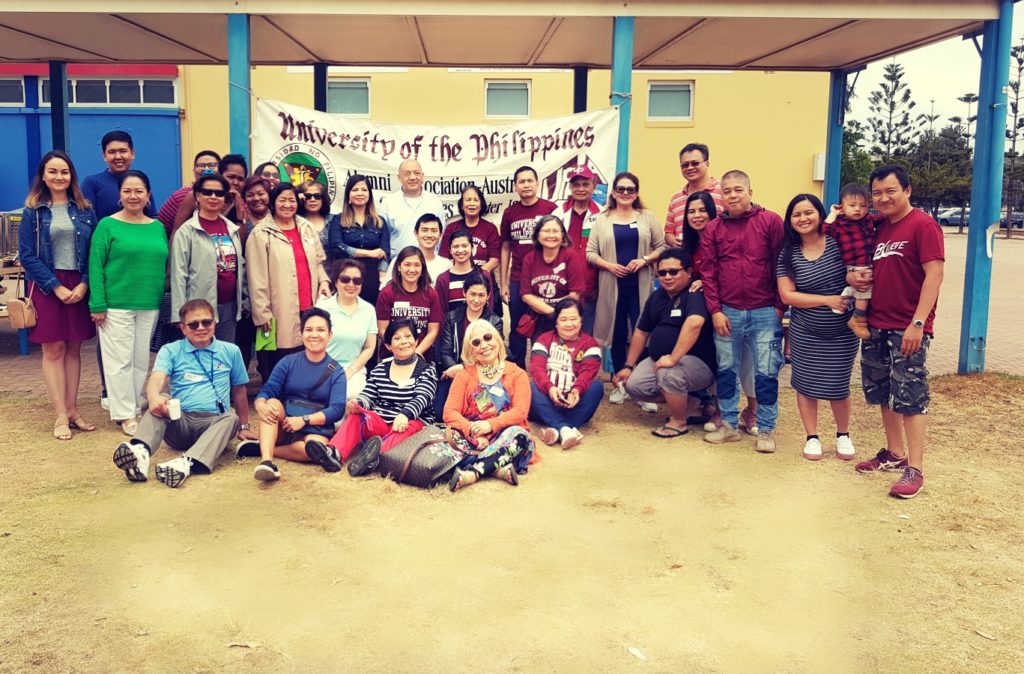 Outgoing president Cresmar Yparraguirre expressed appreciation to the attendees which included young and senior alumni.  Special guest Consul General Ezzedin Tago congratulated the association, saying "I hope you'll be able to gather again and again, and feel the UP family thing happening.  It's always nice to see everyone remembering how it was.  I'm very excited to see the young generation, young at heart, young behaving.  Thanks for the invitation. We look forward to seeing you in different events and thank you for your support to the Philippine Consulate".  The occasion was also graced by retired ambassador Zenaida Collinson and Campbelltown councilor/former UPAAA-NSW president Rey Manoto.  The merriment included games and a raffle, proceeds of which were donated to the UP Foundation's Mindanao earthquake appeal.   
One of the pioneer Filipino organisations in the state, UPAAA-NSW will be celebrating its milestone 40th anniversary in 2020, starting with an annual general meeting and induction in March (details to be announced). Established in 1980, it aims to (1) assist UP in the fulfilment of its mission as an academic institution, (2) assist in the development and welfare of alumni in Australia and in the Philippines, and (3) foster socio-cultural development and interaction between the Association and the Australian community. Membership is open to UP alumni residing in NSW and ACT. Please visit the website http://upaaa-nsw.org/ and Facebook Page https://www.facebook.com/UPAAANSW for more information.